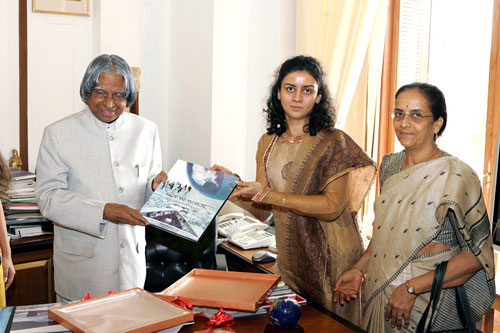 Urmi Popat's family's joy knew no bounds when they got the wonderful opportunity to present to the Honourable President Dr. A P J Abdul Kalam, her book " Arctic and Antarctic- Journeys to the extremities of the earth" at the Rashtrapati Bhuvan. Dr. Kalam's rich experiences as a scientist and keen involvement in India 's role in the research works and environment in Antarctica made them see these places in a new light. They felt deeply honoured, when the President gave so many valuable moments of his precious time to discuss their experiences of the journeys and see their book on these Polar Regions . They said that his blessings will make an immense difference to their lives and give them the spirit and encouragement to move on with rejuvenated zeal.
This once in a life time opportunity is still sinking in, says Urmi. It will take some time before I can comprehend how grand it was! On experiencing the President's humility and warm hospitality, one is filled with reverence.
Reminiscing their meeting with President Kalam she says, a welcome into the President's study was made with a warm handshake and namaste with the President and extended to a brief introduction of each and every family member and a discussion about their love of adventure and passion for trekking in the Himalayas . The President was curious to know what made them think of traveling to the Arctic and the Antarctic.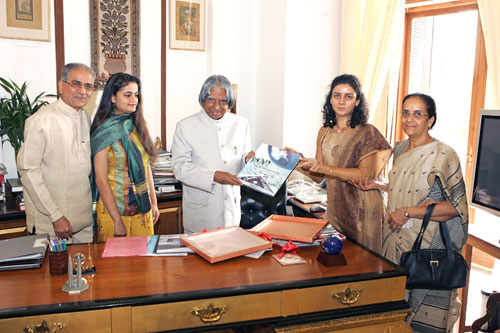 The President remarked that this inspiring book has useful information on expedition history of the Polar Regions , wildlife encountered and other aspects of the areas visited; and the photography is a colourful commemoration of some unique landscapes and wildlife.